---



Here's how it works:


Listed below are the names of everybody who has answered this question since Day 1.

Each month a random drawing will determine the order of names in the list.


If your name is #1, #2 or #3 on the list, you are an instant winner!
CLAIM YOUR PRIZE!

If you're not #1, #2 or #3, but three people above you in the list have not claimed a prize,
CLAIM YOUR PRIZE!

If three people higher than you on the list do not claim a prize before the last day of the month,
then you will be the winner!

Be sure to check the bottom of the list, there will be three more winners there!



The three people highest on the list who claim their prize
will win at the end of the month.

The list will be re-sorted and displayed
within a few days after the beginning of each month.
You'll have a new chance to win every month!

If your name is not already on the list above,
(or the middle or the bottom of the list)
fill in and submit the following form,
and your name will be added to next month's drawing!


---
These names will be included
in next month's drawing:

Username

Date Registered

torrea

5/11/2013

LinB

5/13/2013

Roger Chartier

5/13/2013

Winners from last month:
Position #12
wineguy chose a gift certificate to: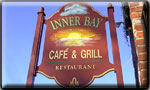 Inner Bay Café & Grill
1339 Cove Road
New Bedford, Massachusetts
Position #20
Noah Roseman chose a gift certificate to:


Hong Kong Restaurant
2899 Acushnet Avenue
New Bedford MA

Position #33
Paula Faria chose a gift certificate to:


Tweet Balzano's
180 Mt Hope Avenue
Bristol RI