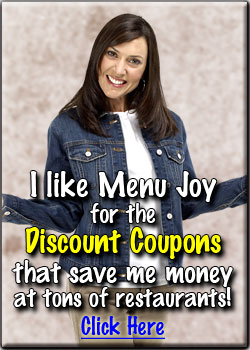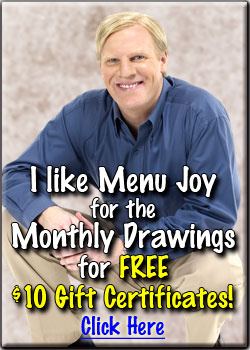 MenuJoy.com lets you browse menus for restaurants and businesses, enjoy 10% to 50% discounts off the face value of Gift Certificates, and enjoy additional discount savings with coupons!

If you enjoy eating at restaurants, you'll love Menu Joy!

You can browse the menu for all kinds of food to eat:
Italian, Portuguese, Pizza, Steak, Seafood, Chinese Food, and even Candy!

Many menus include a link to coupons to save you money.

You can also play menu trivia games and be eligible to win FREE Gift Certificates.

The menus on Menu Joy are not limited just to restaurants. Many different types of businesses can present their products or services in menu form, so shopping on Menu Joy can be even more fun!